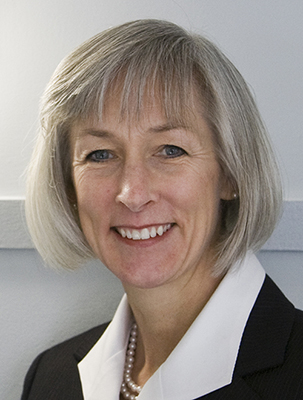 Enriching Scholarship 2014 takes place May 5-9.
The University of Michigan's Teaching and Technology Collaborative (TTC) is once again hosting its highly-regarded Enriching Scholarship conference, May 5th through 9th. We'll be presenting nearly 120 free workshops and seminars focused on effectively integrating teaching, learning, research, and technology. All sessions are FREE, but do require registration.
Keynote event — Monday, May 5, 11:30 am to 2:30 pm
From Disruption to Design: Technology and the Future of Residential Education
Diana Oblinger, President and CEO of EDUCAUSE, is the speaker at our keynote event. In addition to her talk, the event includes a poster fair and strolling lunch. The poster fair features Provost's Teaching Innovation Prize (TIP) winners, CRLT's Investigating Student Learning grant teams, Learning Analytics Fellows projects, and technology projects from TTC members. Provost Martha Pollack presents the TIP winners at 12:30. Please register for the keynote event here.
(Regular Enriching Scholarship attendees, please note the later keynote start time compared to recent years – lunch instead of breakfast!)
A new pre-Keynote event — Monday, May 5, 9:00 to 11:00 am
From Inspiration to Implementation: Teaching and Technology Today and Tomorrow
The morning of the keynote, we are featuring a new event which includes roundtable discussions and 5-minute lightning talks highlighting innovative uses of UM technology resources to improve learning & teaching. You can register for it here. 
Come and be inspired to take action!
What is TeachTech?
The Teaching and Technology Collaborative (Teachtech) works to help U-M faculty and instructors learn and incorporate technology into their teaching and research. Our member consultants and their representative units work together to connect you a wide variety of services and experts from across the University of Michigan campus.
Want to attend a workshop?
Workshops are offered throughout the year at various locations. Click "Upcoming Sessions" above, or type a topic of interest in the search box. All Teachtech workshops are free.

Prefer a consultation? 
Not sure what you need, or know what you need but not sure how to get it? Click "Consultants" above to learn more, or email teachtech@umich.edu

Enriching Scholarship 
Our premiere event, Enriching Scholarship, is held each May before faculty leave for the summer. This week of free workshops, discussions, and seminars has become an annual event each May for instructional faculty and staff, and showcases over 120 sessions that address the role technology plays in fostering engaging and effective teaching, learning, and research.