Learn to Meditate in 3 Master classes. You will learn techniques to relax, rejuvenate and meditate in 3 days.
Relaxation brings your body to a calm, steady posture creating a stillness at the physical level, and prepares the mind for meditation. Rejuvenation detoxes the mind to let go of stress and complex emotions, and will leave you feeling light and refreshed. Meditating by being mindful of your heart will connect you with yourself by listening to your heart's voice.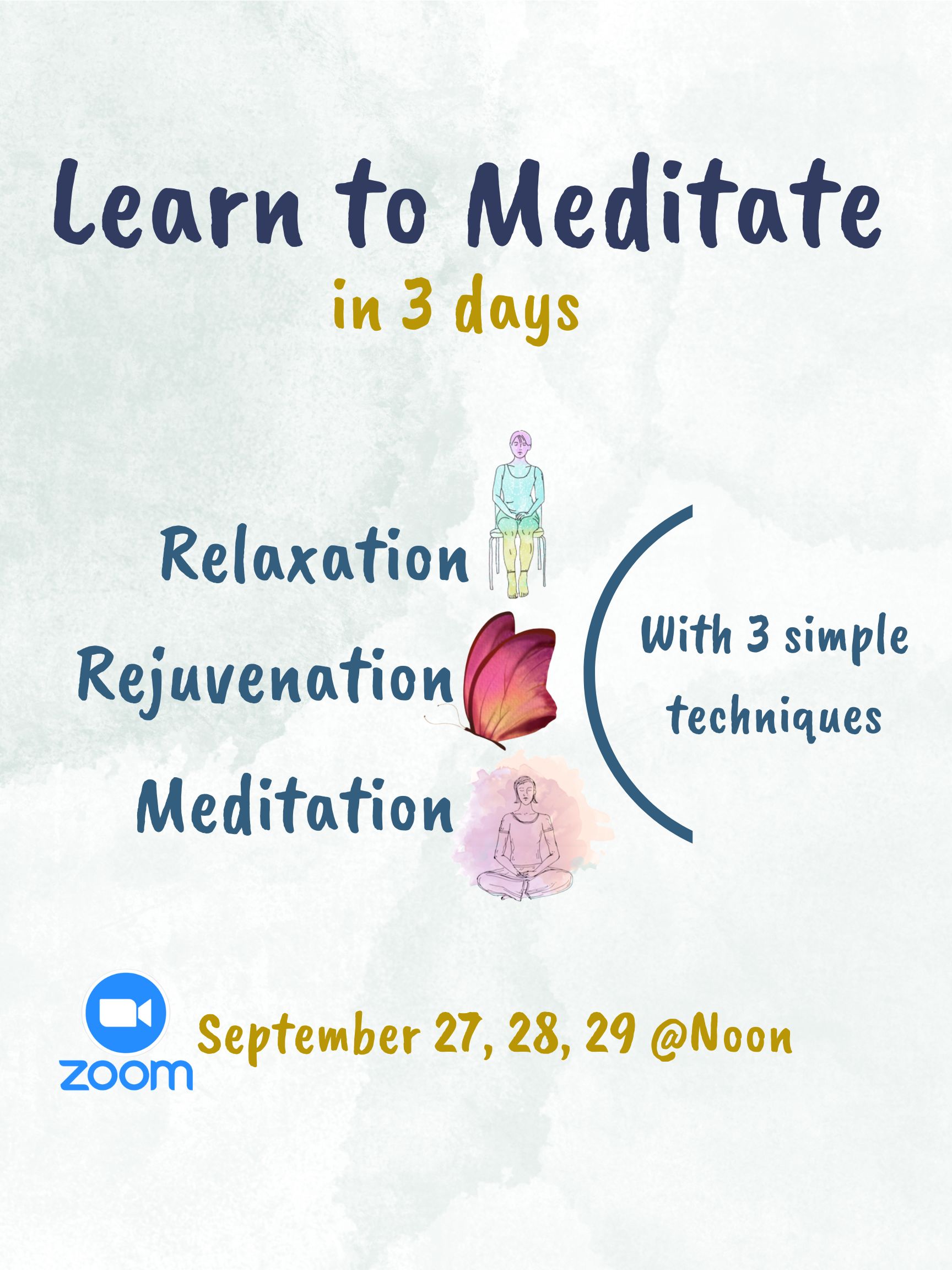 Apart from learning a simple practice we will provide you with resources that help you practice at home. The outcome of the ongoing practice is improved concentration, better sleep, increased awareness(within and surroundings), peace and overall a balanced individual.
A certified trainer will join via Zoom meeting for all 3 days from Noon to 1pm and guides the group through each day. All U-M students, faculty, and staff are welcome to join at no cost. No prior experience with meditation is required.
Event Details
When: September 27, 28, 29 at 12:00pm-1pm (attending 3 sessions is Recommended)
Join the Zoom Meeting: https://umich.zoom.us/j/94465693508
Meeting ID: 944 6569 3508
Register to receive Passcode/li>
This wellness program is coordinated by ITS Teaching & Learning and provided at no cost by heartfulness.org.
Session Details
---
Location:
Remote, Zoom Remote
, Off Campus (view map) pop up map
Session level: All
Sponsor(s): ITS Teaching and Learning
Presenter(s): Pushyami Gundala
All session dates: 9/27, 9/28, 9/29

This session is currently
Past
.
Registration is currently closed.